A significant part of our users use their Android phones and tablets in Russian. We hope that Russian users will be happy about this new release, which adds the Russian translation of the application. If you use your Android device in Russian, Chakra Darshana will now have its user interface in the Russian language automatically, just like most of the other applications on Google Play. If you use your phone or tablet in any other language, it will keep the English language, as before: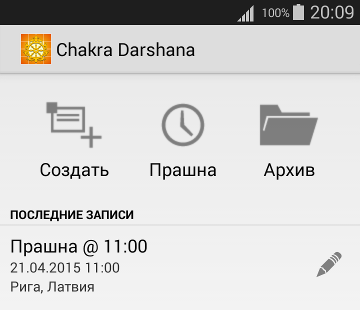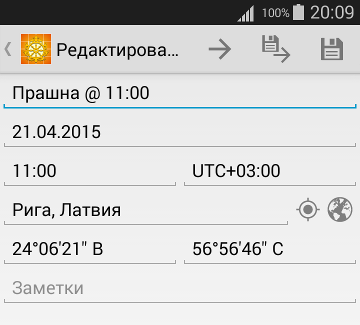 As a useful side effect of this development, degrees are now formatted in a traditional way, like 18°46'01". Not only does it make the interface more pretty, but it also makes it easier to distinguish time and degrees, which were formatted in the same way in previous versions: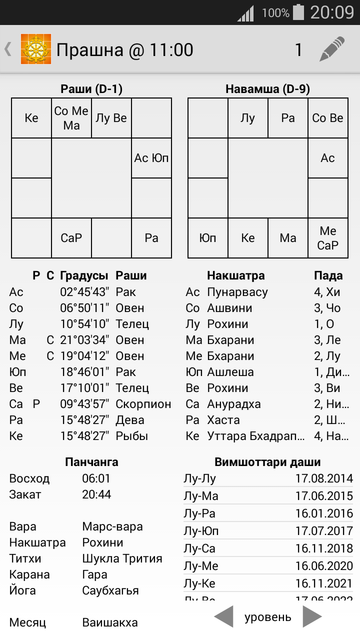 For more screenshots, please see the screenshot page, which has been updated to include the Russian version of the application. Also, see atlas documentation for a tip on how you can translate selected cities into your native language.