The new release is available on Google Play with two significant features:
support for files in Parashara's Light XML format;
archive search.
In addition to the already existing support for Jagannatha Hora files, we have added support for Parashara's Light files in XML format. In order to use this feature, copy your files to ChakraDarshana/archive directory or one of its subdirectories, and they should be recognized by Chakra Darshana in read-only mode: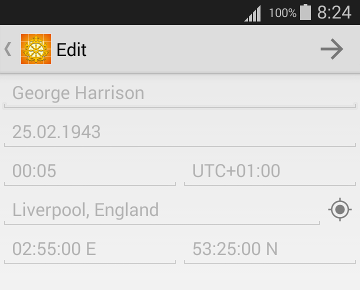 Since the number of archive records may grow significantly over time, Chakra Darshana now provides the convenient archive search feature: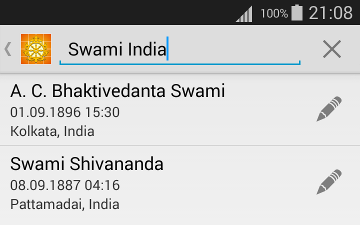 It takes all words in the query string and searches for them in name and city fields in a case-insensitive manner. In the example above, "Swami" is found in the name and "India" is found in the city field. This allows to quickly find the archive record you are looking for.
As a side effect of this development, you can now organize your files in subdirectories under ChakraDarshana/archive. Also, if you experienced some layout issues with tabular data, especially with larger fonts, this release should make it better.